Product Details
Assam Black tea also known as Assam Orthodox tea is more oxidised compared to oolong tea, green tea or white tea. It is prepared with the freshly-plucked summer second flush tea leaves and the orthodox tea making procedure is followed. Namsesu's orthodox tea is made by following the traditional methods of tea making and thus ensuring every cup of your tea filled up with that pure traditional touch. The colour of black tea when brewed is bright usually takes a dark brown colour or light black. But according to your choice you can take it as dark you want. Darker the colour more will be the bitter tastes, more the flavour of tea and strong will be the texture. Namsesu's Assam black tea can be consumed in morning, noon or in the evening time. You can add sugar, honey or other sweetener to the tea if you like. People like to have it with lemon, ginger and other elements that go well with tea like cinnamon, clove, paper, cardamom etc.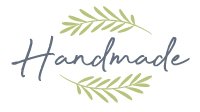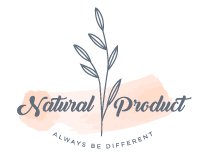 Brewing Guide for 1 cup of tea
1. Heart the water just short of boiling ( 80-85 Degree Celcius ).
2. Take around 2 grams tea leaf in a cup and Pour hot water ( 180 – 200 ml ) into it.
3. Cover the cup with a lid and brew for 2 to 3 minutes ( brew for long if you want strong taste).
4. Discard or remove the tea leaves and your fresh cup of tea is ready.
Our Brewing Recommendation.
1. We recommend using fresh boiled water cooled down to a proper temperature.
2. Longer brewing time or larger amount of leaves result in more stronger taste with more stronger tea with more astringency.
3. Always use suitable teaware and cover the teapot or teacup while brewing. Always preheat your teapot.
Specification
Additional information
| | |
| --- | --- |
| State | Assam |
| Tea Type | Orthodox Tea / Black Tea |
Vendor Info
Vendor Information
Store Name:

Namsesu

Vendor:

Namsesu
No ratings found yet!
More Products