Roll over image to zoom in
Click to open expanded view
Product Details
Vanilla green tea is a beverage with the benefits of Green tea and the taste of Vanilla. A cup of freshly brewed Vanilla Green Tea gives you better results both health and taste wise. If you are looking to have green tea with a twist of taste then this is your drink. Along with the benefits of Green tea, vanilla has its own benefits. It is known to act as a stress buster and promotes rest and relaxation.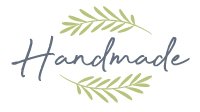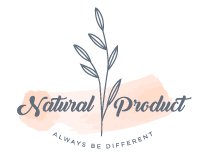 Brewing Guide for 1 cup of tea
1. Heat the water just short of boiling ( 80-85 Degree Celcius ).
2. Take around 2 grams of Namsesu Vanilla Green tea leaf in a cup and pour hot water ( 180 – 200 ml ) into it.
3. Cover the cup with a lid and brew for 2 to 3 minutes ( brew for long if you want a strong taste).
4. Discard or remove the tea leaves and your fresh cup of tea is ready.
Our Brewing Recommendation.
1. We recommend using freshly boiled water cooled down to a proper temperature.
2. Longer brewing time or larger amount of leaves result in a stronger taste.
3. Always use suitable teaware and cover the teapot or teacup while brewing. Always preheat your teapot.
Health Benefits of Vanilla & Green Tea
Helps in Weight Loss
Promotes relaxation
Vanilla is known as a stress buster
Improves Skin Health
Rich in Antioxidant
Vanilla have a Calming Effect
Uplifts Cardiac Wellness
Helps in regulates blood sugar
Legal Disclaimer: Even though tea or flower Teas, have huge health benefits and medicinal values, our product is not to be used as a Medicine. Our Product is not intended to cure or treat any medical condition. As we use natural ingredients which results in unevenness, the product may vary slightly as per season and batches.
Vendor Info
Vendor Information
Store Name:

Namsesu

Vendor:

Namsesu
No ratings found yet!
More Products