Roll over image to zoom in
Click to open expanded view
Product Details
Tea mixed with Hibiscus or Roselle petals that give a slightly tangy taste and a beautiful pink colour to your evening tea is just the best thing for a refreshing evening. Namsesu's Hibiscus Green tea is one of the bestselling products for those who wants to avoid the taste of green tea but like to avails the benefits of it. This is a most sort after tea for evening and the demand has been increasing day by day. This tea is a source of all the elements of a super healthy and refreshing beverage.
Hibiscus tea also known as Roselle tea is made by drying and mixing the petals of Roselle or Hibiscus with tea to get a balanced flavour of both tea and the flower petals. This tea gets a mild sour taste of the flower petals and the colour is light pink. It is the best choice to have in the evening, and in between meals . The making process of Roselle tea is same as that of a normal green tea. You need to bring the water to boil and add the tea leaves to it. You can make it strong or light according to your choice. But with mild texture the aroma of the tea can be best enjoyed. This herbal tea is good for a many reasons. Starting from weight loss, blood sugar control, blood pressure control, skin brightening, hair care, liver health, fights bacteria, antioxidant to anti-ageing Roselle tea has endless health benefits.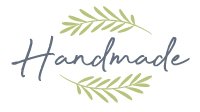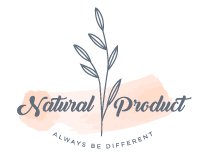 Brewing Guide for 1 cup of tea
1. Heat the water just short of boiling ( 80-85 Degree Celcius ).
2. Take around 2 grams of Namsesu Hibiscus Green tea leaf in a cup and pour hot water ( 180 – 200 ml ) into it.
3. Cover the cup with a lid and brew for 2 to 3 minutes ( brew for long if you want a strong taste).
4. Discard or remove the tea leaves and your fresh cup of tea is ready.
Our Brewing Recommendation.
1. We recommend using freshly boiled water cooled down to a proper temperature.
2. Longer brewing time or larger amount of Namsesu Hibiscus Green Tea leaves result in a stronger taste with stronger tea with more astringency.
3. Always use suitable teaware and cover the teapot or teacup while brewing. Always preheat your teapot.
Benefits of Hibiscus Green Tea
May Help Lower Blood Pressure
Helps in Boosting Liver Health
Increase Good HDL cholesterol
May Help Lower Blood Fat Levels
Good for Skin and Hair
Possess Anti-Bacterial Properties
Promotes Weight Loss
High Anti-Inflammatory Properties
Legal Disclaimer: Even though tea or flower Teas, have huge health benefits and medicinal values, our product is not to be used as a Medicine. Our Product is not intended to cure or treat any medical condition. As we use natural ingredients which results in unevenness, the product may vary slightly as per season and batches.
Specification
Additional information
| | |
| --- | --- |
| State | Assam |
| Tea Type | Green Tea, Herbal Tea |
Vendor Info
Vendor Information
Store Name:

Namsesu

Vendor:

Namsesu
No ratings found yet!
More Products