Roll over image to zoom in
Click to open expanded view
Product Details
Chamomile Green Tea is a blend of Whole leaf green tea with Chamomile flowers.  The chamomile flower plays an active role in lowering the risk of heart disease and helps aid sleep and digestion. along with relieving anxiety and depression and improving skin health. Combining chamomile with Green tea results in a healthy beverage that can be taken after dinner to aid in relaxation and good sleep.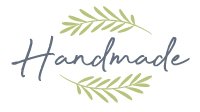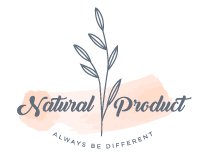 Brewing Guide for 1 cup of tea
1. Heat the water just short of boiling ( 80-85 Degree Celcius ).
2. Take around 2 grams of Namsesu Chamomile Green Tea leaf in a cup and pour hot water ( 180 – 200 ml ) into it.
3. Cover the cup with a lid and brew for 2 to 3 minutes ( brew for long if you want a strong taste).
4. Discard or remove the tea leaves and your fresh cup of tea is ready.
Our Brewing Recommendation.
1. We recommend using freshly boiled water cooled down to a proper temperature.
2. Longer brewing time or larger amount of Chamomile Green Tea leaves result in a stronger taste.
3. Always use suitable teaware and cover the teapot or tea cup while brewing. Always preheat your teapot.
Health Benefits of Chamomile Green Tea
Helps with Sleep and relaxation
Helps in reducing menstrual Pain
Boost Skin Health and Fight Acne
Boost Immunity
Helps in preventing Osteoporosis
Reduce Inflammation
helps during cold symptoms
High Antioxidants
Legal Disclaimer: Even though tea or flower Teas, have huge health benefits and medicinal values, our product is not to be used as a Medicine. Our Product is not intended to cure or treat any medical condition. As we use natural ingredients which results in unevenness, the product may vary slightly as per season and batches.
Vendor Info
Vendor Information
Store Name:

Namsesu

Vendor:

Namsesu
No ratings found yet!
More Products